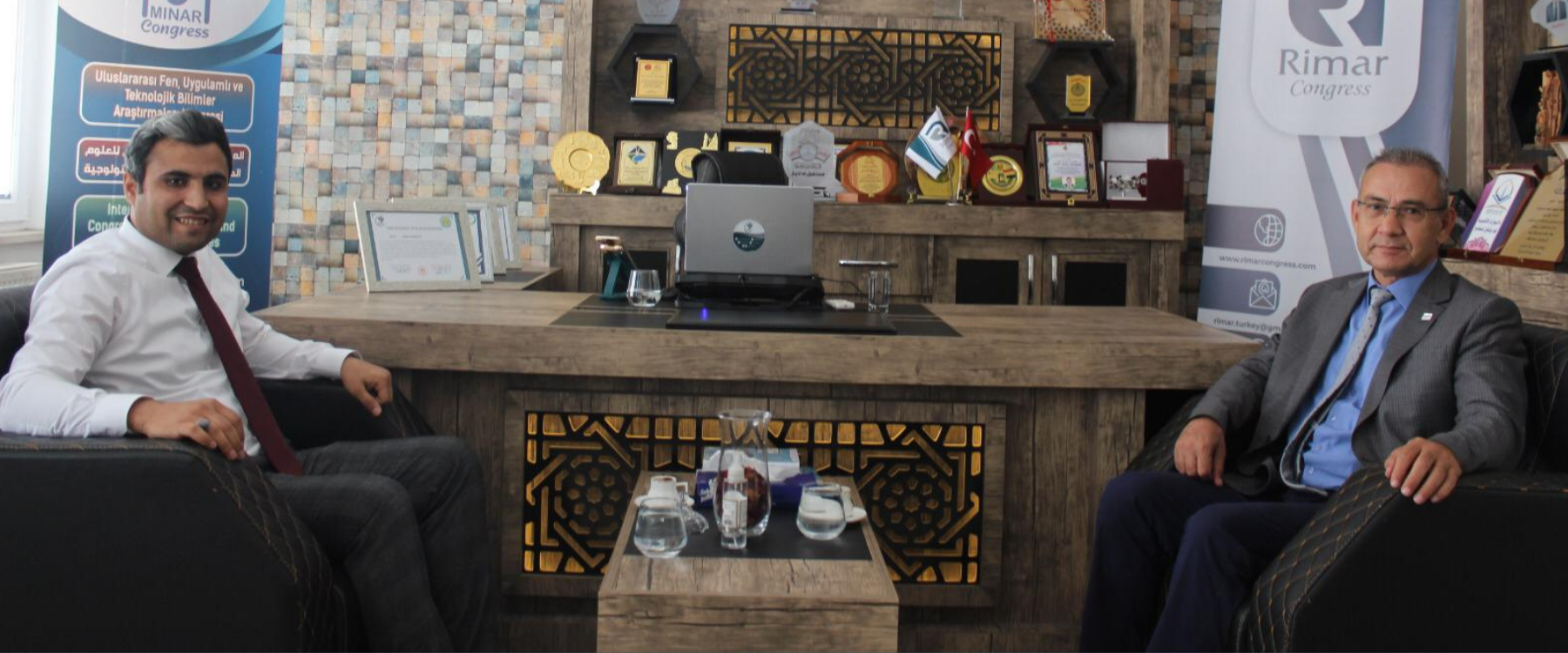 The Founding President of Alanya University of Turkey in Rimar Academy for Official Visit
The Founding President of Alanya University of Turkey, Head of the Research and Development Center at the General Directorate of Turkish Aerospace Industries, Member of the Teaching Staff at the University of Ankara Yildirim Beyazit, Prof. Ahmet Pınarbaşı visited Mr. Amir Kaplan, Director of Rimar at the headquarter of the Academy in Istanbul.
Mr. Kaplan welcomed Prof. Pınarbaşı and thanked him for their previous joint work.
Mr. Kaplan offered Pınarbaşı the honorary presidency of Minar International Science Conference, which will be held during this month and Pınarbaşı expressed his great pleasure to accept of the offer.
The press of the Rimar Academy conducted after that a press interview with the Professor during which he described the scientific and research work of  Rimar and the director Mr. Kaplan as successful and unique at both the Turkish and international levels.
He also mentioned that he follows the scientific conferences held by the Academy in various scientific fields in cooperation with Turkish and many other international universities as well as the scientific journals published by Rimar insisting on their great benefit in the present and the future times.
At the end of the visit, the Director of the Academy, Mr. Kaplan, presented on behalf of the Academy a shield of thanks and appreciation to Prof. Pınarbaşı.